One of the questions that we hear often is "What do I need to buy for a kitten?". When shopping for your Siberian kitten, keep in mind that Siberians are bigger cats, and grow quickly.
You need to buy food, bowls and dishes, litter and litter boxes, toys, scratching posts, cat trees, carriers, and grooming supplies. Here is the list of necessities for a kitten, as well as our tips on how to choose the right items.
Food for Siberians
Ask your breeder what food your kitten is currently eating. It is important to keep your baby on the same diet for the first few days/weeks before gradually introducing anything new. Use pumpkin and probiotics to make transitioning to a new diet smooth and easy. There are many options regarding what to feed your Siberian kitten. There are raw food, wet (canned) food, and dry kibbles.
Raw food diet. This is the best choice for your kitty. You can make our own raw food or you can buy raw food from the pet stores. Make sure you buy a freshly made pack (look at packed/manufactured date, no "best before dateâ€). Most cats won't eat anything older than 2-3 months.
Our kittens are on a raw diet, exclusively. We buy high-quality meat from local raw pet food companies, such as Back to Basics. Kittens love their Chicken Meal and Chicken & Beef formulas.
Wet (canned) food. If you cannot feed raw, the next best choice is canned food. Give preference to limited ingredients and food without grains. Check the first 5 ingredients on the list and avoid peas starches, gums, and other fillers.
Over the years, we tried many different brands and had a hard time finding high-quality wet food that cats would love. Here are the brands we would recommend, based on our experience: Almo Nature, Farmina, Tiki Cat, ZiwiPeak, and Merrick.
Dry food. If you prefer to feed dry kibbles, choose high-quality brands. Same as with wet food, check the ingredients, and avoid fillers and grains. However, in our opinion, dry kibbles should be the last choice and better avoided.
In addition, we give our kittens FortiFlora, a probiotic to help with digestion and with the stress of moving to a new home. FortiFlora can be purchased at your local vet or through Amazon.
Food and Water Dishes
Food dish should not be too deep or too shallow. Buy something that can be easily cleaned and dishwasher safe. We use a big metal dish for freshwater as well as water fountains. We use mostly Catit Flower fountains. They have different flow settings, are quiet and attractive to cats.
Litter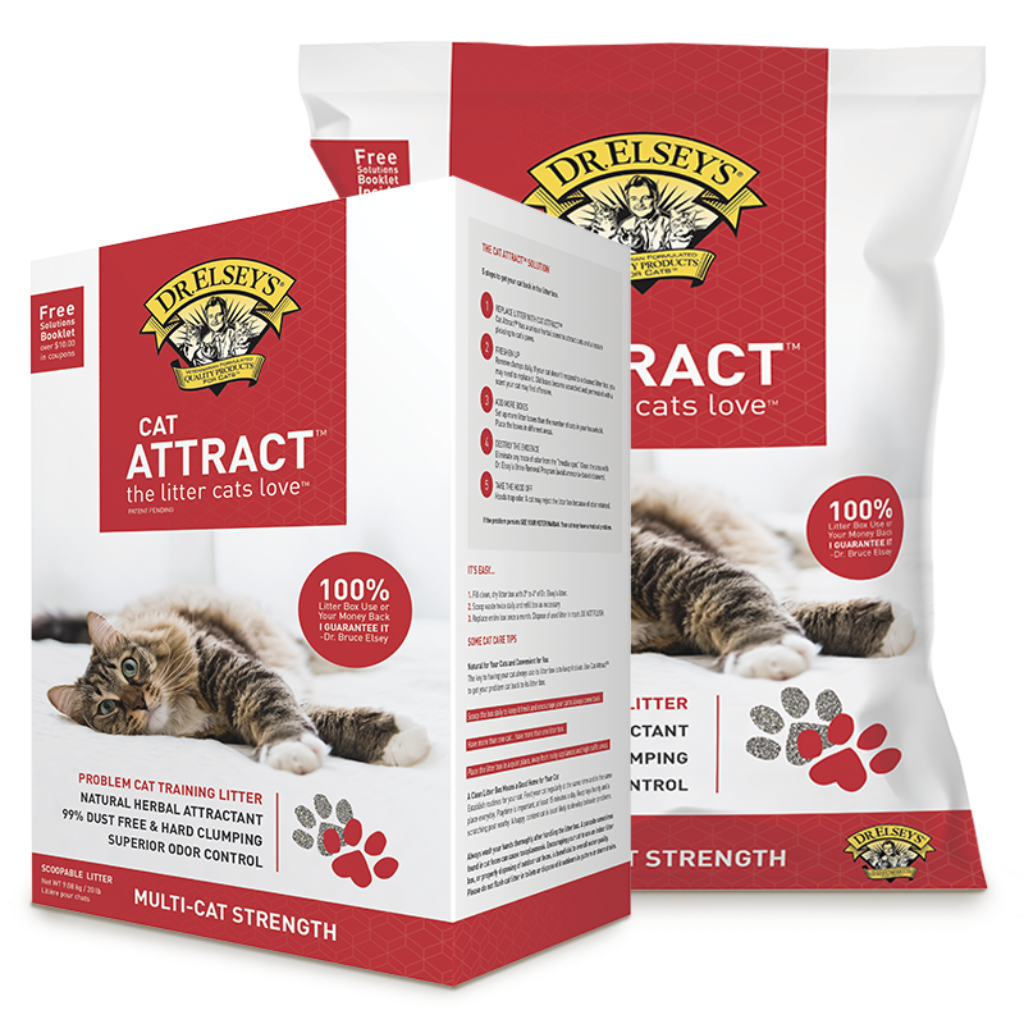 As kittens are very curious and are likely to eat some of the litter, we use natural litter for the first 4 months of their lives. The clumping, clay-based litter can cause digestive problems and even intestine blockage. Most natural litters are made from corn, wheat, or pine. We use SweatScoop multi-cat formula litter. It has good odor control and not much traction. Once kittens are older, we switch to different clumping litters. One of our favorites is Dr. Elsey CatAttract litter.
Litter Boxes and Accessories
Any simple litter box with or without a cover will do. If you buy an open box, choose one with curved sides so litter is not spilled. However, buy a bigger size as Siberians grow quickly. A scoop should be made from a strong material with a medium-size holes
We are using Van Ness Extra-Giant Enclosed litter box for older kittens and adults. It is an extra-large, enclosed litter box with removable filters. Easy to clean and litter scatter is minimum. It is also roomy and cats seem to find it attractive.
We have tried both plastic and metal scoops of different sizes and designs. Right now we are using a metal scoop by Petmate. It is durable and design makes it easy to clean
We would highly recommend investing in a good litter mat. It does not let the litter scatter around your floor and keep the mess to a minimum. Our favorite is a honeycomb double-layer litter mat. It works well for most types of litter, easy to clean, and big enough to trap stray.
Even with the regular cleaning, you might notice the smell from the litter box. One of the easiest and most effective ways to fight it is to add baking soda. It effectively reduces the unpleasant odor and keeps the litter fresh longer. You can use unscented regular baking soda or buy a scented one such as Arm & HAMMER™ Double Duty CAT Litter Deodorizer.
Cat Trees and Scratching Posts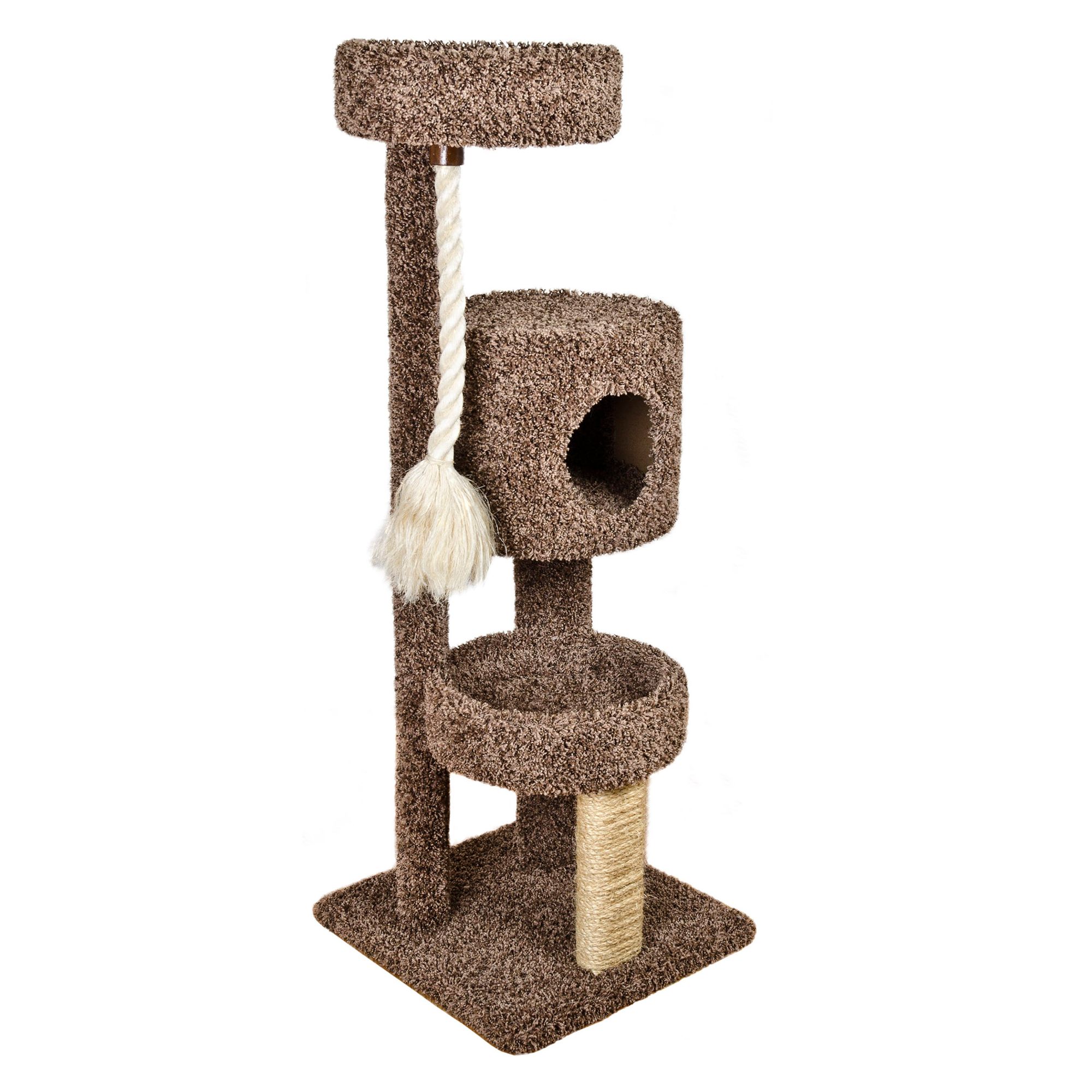 You would also need a cat tree, at least one but multiples are better. Cat tree must be stable, do not move or tipped over. It is especially important because Siberians are big cats and a tree can tip over under their weight
A scratching post is essential to prevent your cat from clawing at your furniture. Buy a variety – vertical, horizontal, diagonal, corrugated, carpet, sisal. The most popular designs in our house right now are corrugated scratching pads and custom made vertical scratching posts. Choose the ones with a heavy base and stand over 25 inches high.
Cat Toys
Basically anything will do. Make sure that the toy is safe for a kitten though. Avoid toys that can be easily torn apart such as feathers or sponges. Make it a habit to inspect all toys for damages and throw away anything that shows wear and tear. So far, springs, balls, tunnels, and teasers are our kittens' favorites.
All-time kittens' favorite toys are plastic springs and small plastic balls with a bell. They also enjoy teasers, tunnels, and small toys made from soft material. When they grow older, they get crazy for laser pointer. I would highly recommend buying a rechargeable laser pointer – great quality, lasts much longer than battery operated, and has extra features such as a flashlight and UV light. Kittens also love a play tunnel from IKEA. It is very durable, easy to store, and has awesome value for money.
Cat Carriers
There are a few requirements to the carriers: easy to clean, lightweight, ease of access, and is roomy.
Easy to clean. A cat carrier should be easy to clean. The best choice is plastic ones. These are also easy to disinfect if needed. The downside is they are bulky and require more storage space than soft side carrier.

Lightweight. Keep in mind that your kitty will grow into a big fluffy cat in less than a year. The combined weight of the carrier and an adult Siberian can reach over 20 lb easily.

Ease of access. Buy a carrier with double doors. You would be very grateful for it when you have to get your unwilling cat inside.

Roomy. Choose a bigger size carrier as your kitten will outgrow the small one quickly. You can also buy puppy training pads to use inside the carrier in case of "accidentsâ€.
We are using Petmate 2-Door Top Load Kennel. It is easy to clean, very durable, and big enough for an adult Siberian to be comfortable. For longer trips, I would recommend buying a bigger carrier.
Grooming Supplies
Siberians need brushing once or twice a week during off-season. Twice a year, usually in early spring and early fall, Siberians shed their fur in larger clumps and need daily brushing. In our experience, kittens do not get tangles and mats until they are older. However, getting them used to regular grooming will help in the future.
After you get all supplies, it is time to prepare your home. Please read "How to prepare for a kitten" for simple steps to make the homecoming joyful.